The TBC Conversions team are passionate and dedicated to get you on the road in a stress free manner.
Start your journey with us today.
Helps people get their independence back
Meets people's specific needs and requirements
Warranty Cover provides peace of mind
Motability Advanced Payment
Why choose our Ford Tourneo?
• European Community Whole Vehicle Type Approval
• Continuous rear door seal
• Concealed Front restraints
• Original fuel tank
• Original exhaust
• Lightweight low angle ramp
• Tested to carry 3 different wheelchair weights 85KG, 150KG & 200KG
Maintaining the Ford Quality
Why the Original Fuel Tank?
Accurate fuel reading enabling drivers to monitor fuel consumption
Additional peace of mind with Ford warranty as the original tank is retained
TBC Conversions vehicles are tested to meet European Community Whole Vehicle Type Approval. (ECWVTA)
Why the Original Exhaust?
Continued assurance with Ford warranty as original part is retained
Seamless Functionality & Innovation
Continuous rear door seal
Innovative solution exclusive to TBC.
Ensures the rear door is shut tightly to the vehicle.
Provides passengers with a quiet, warm experience.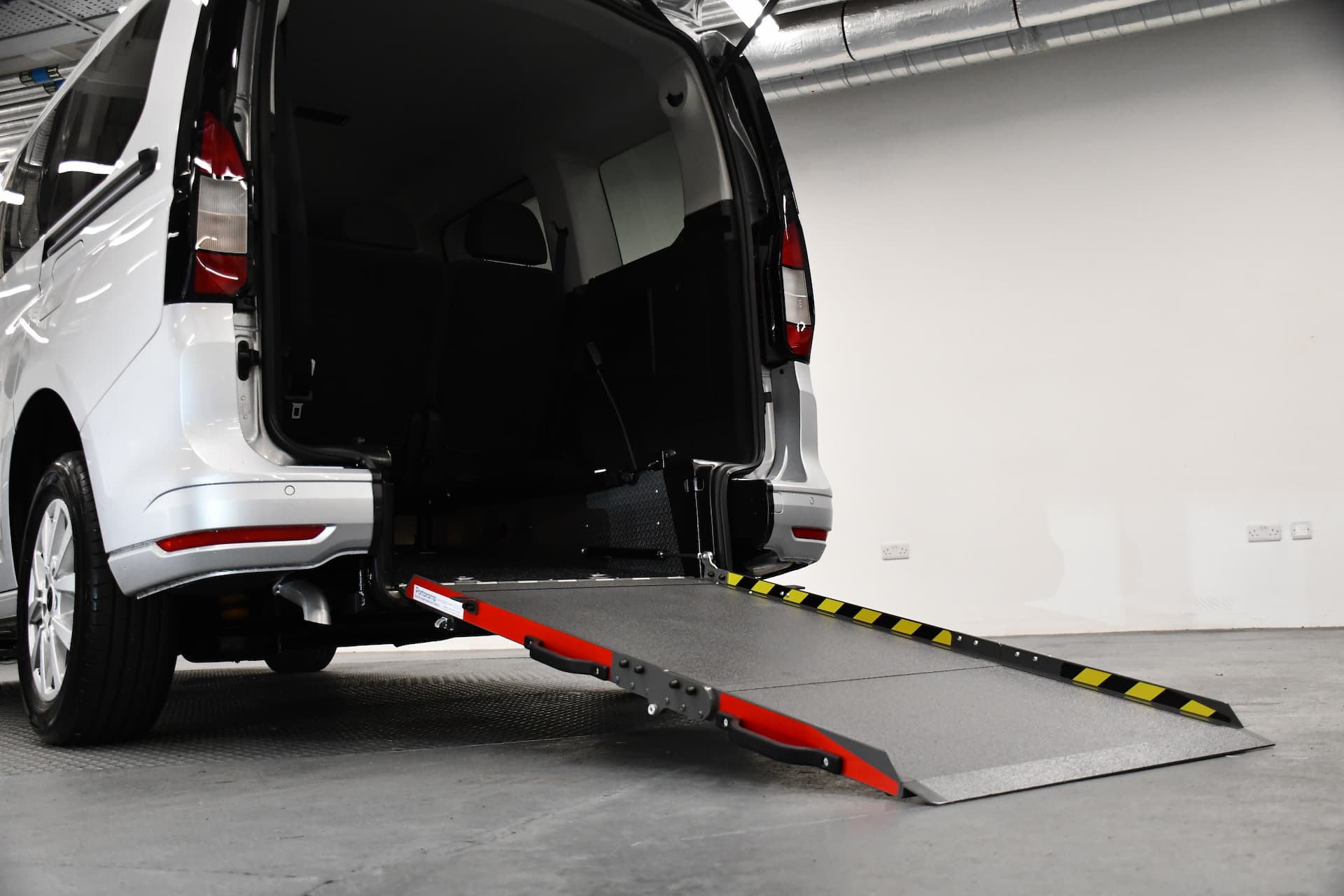 Lightweight low angle ramp
Composite ramp designed for ease of use and
smooth loading.
Engineered with strength to carry up to 350KG.
Dual secured in transit for rattle free journey.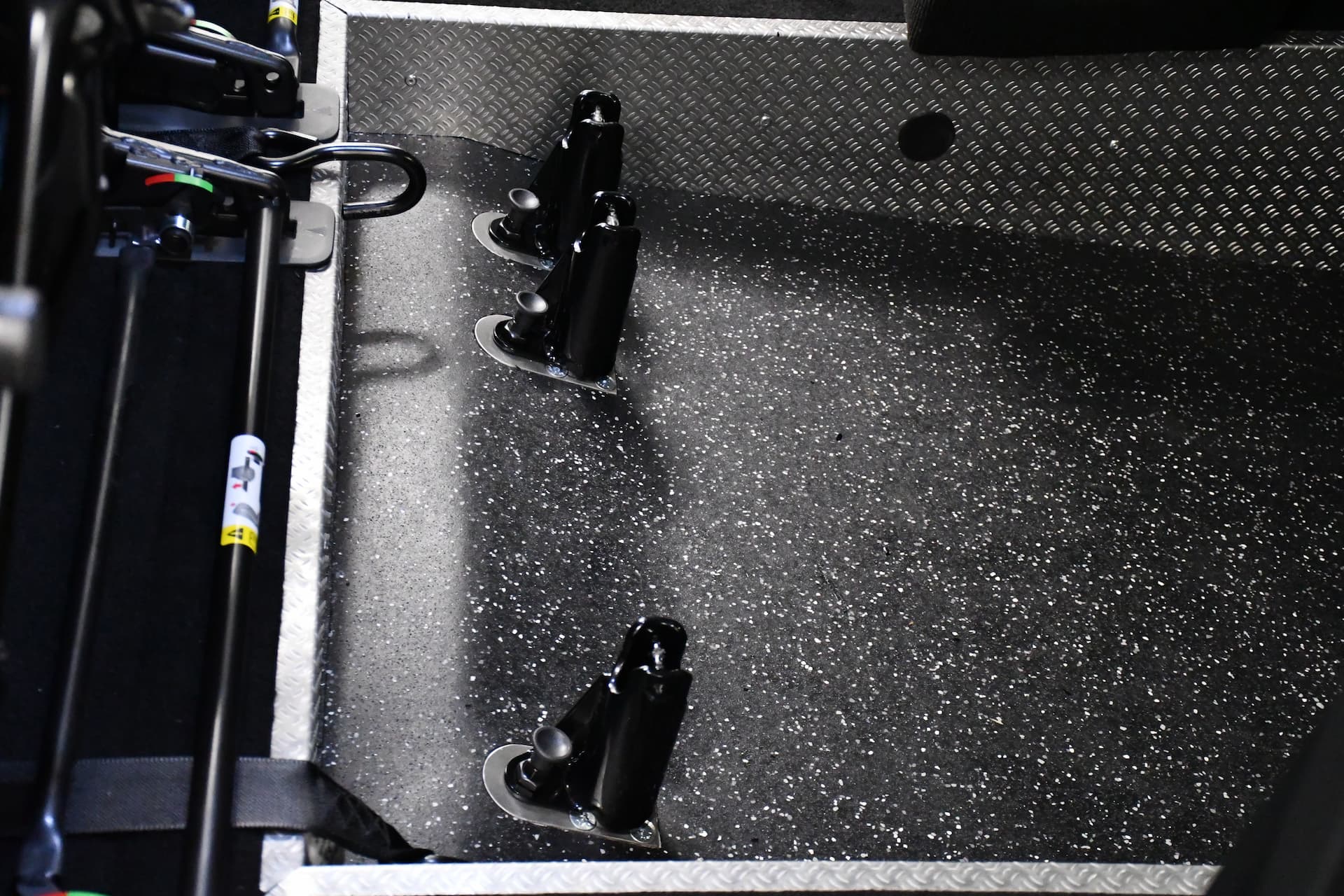 Retractable front restraints angled for ease of use.
Fully tested to secure 85KG, 150KG and 200KG wheelchair weights.
Designed to maximise space and passenger inclusion.