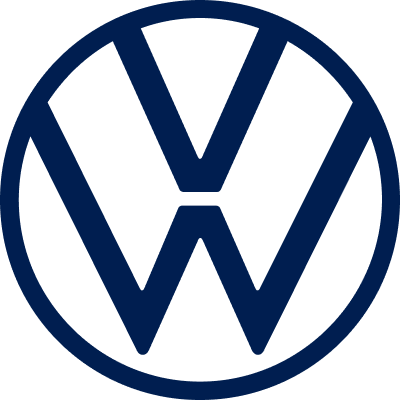 The TBC Conversions team are passionate and dedicated to get you on the road in a stress free manner.
Start your journey with us today.
Helps people get their independence back
Meets people's specific needs and requirements
Provides full servicing & cover giving you support
Motability Advanced Payment
Why choose our Volkswagen Caddy?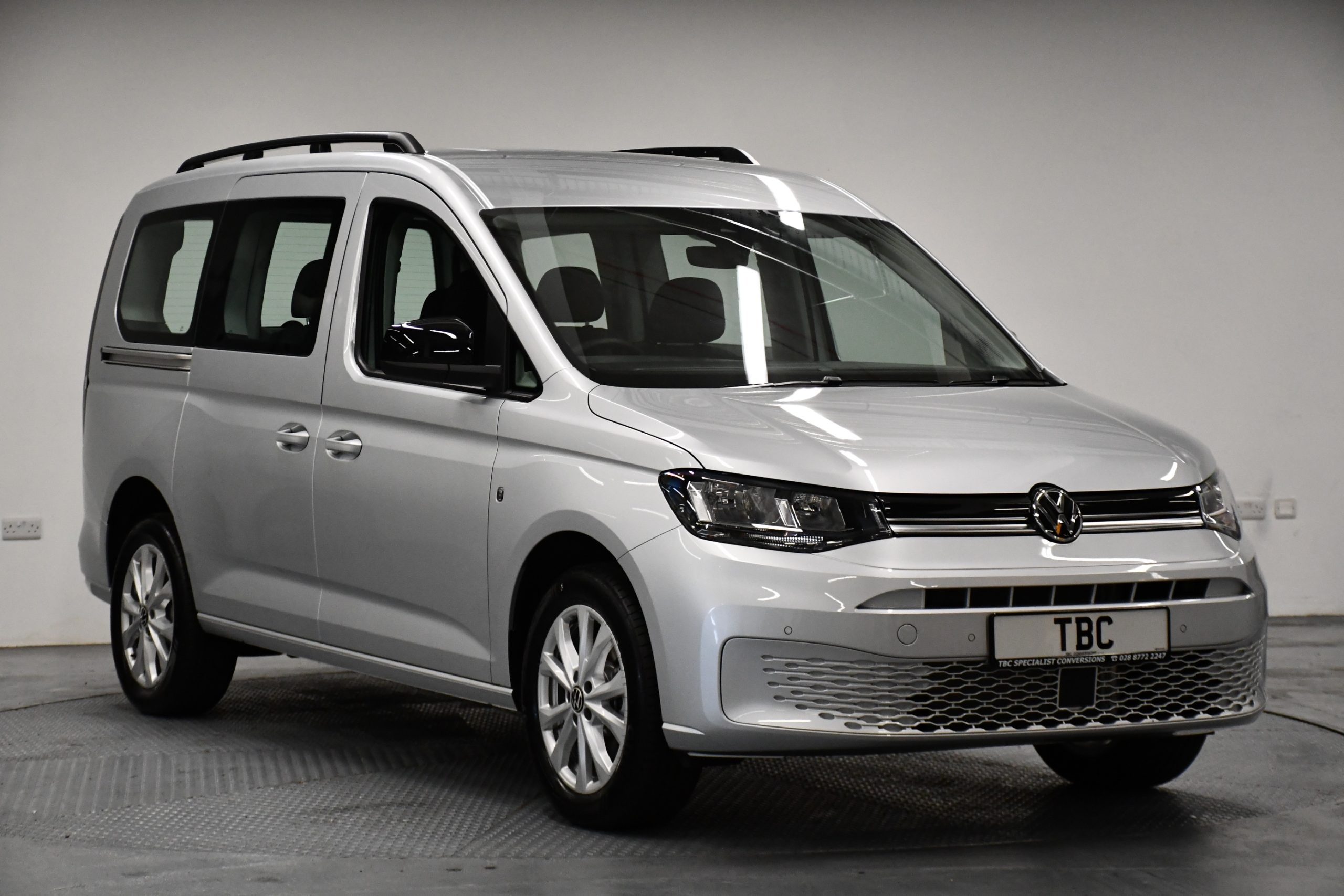 • Tested to European community whole vehicle type approval
• Original fuel tank
• Original exhaust
• Firetrace system*
• Integrated traffic light signalling system*
• Can facilitate independent driving options
• Re-engineered rear door to allow for extra head room
• Tested to carry 3 different wheelchair weights 85kg, 150kg & 200kg
Seamless Functionality & Innovation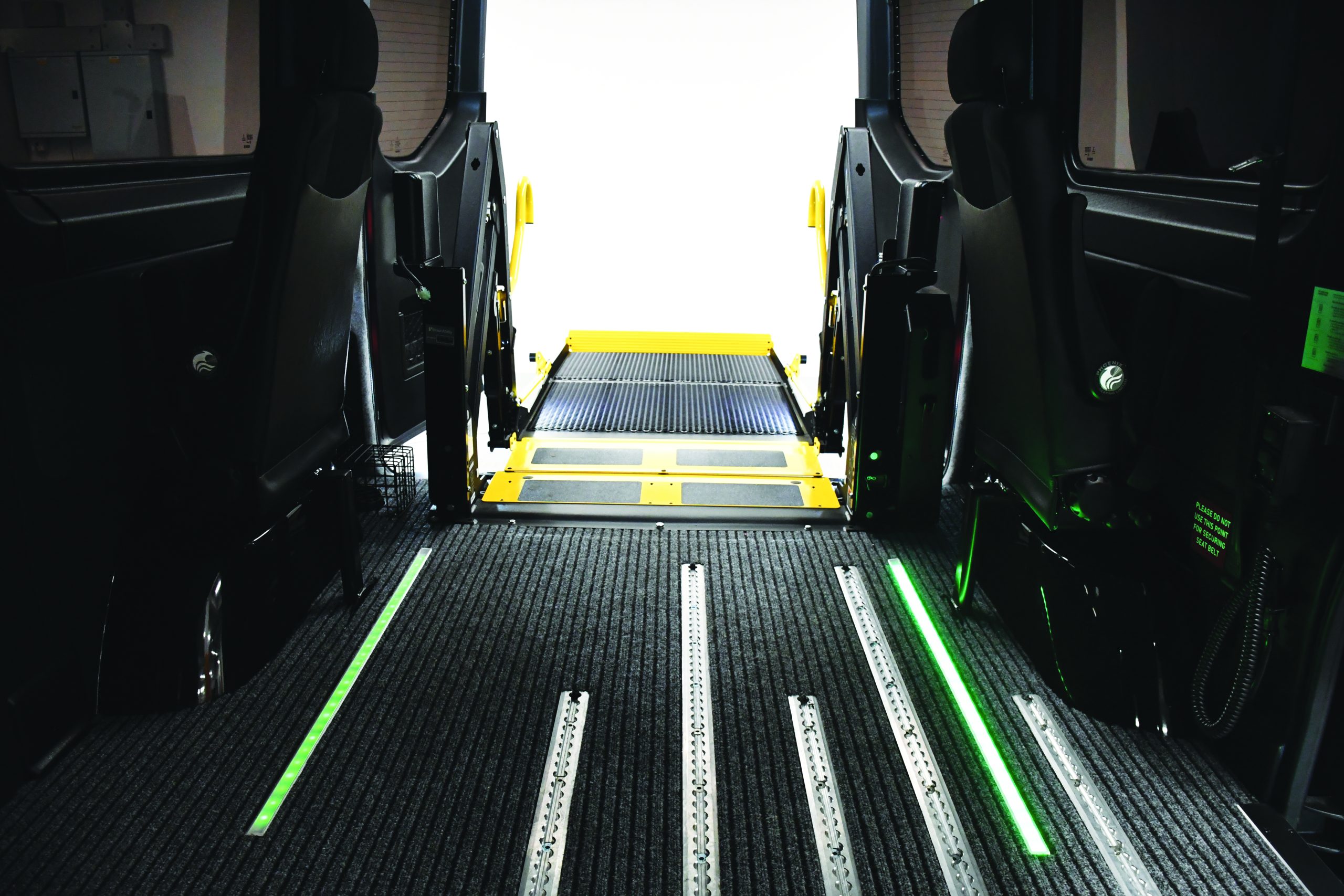 Traffic Light Signalling System
Innovative integrated floor signalling system exclusive to TBC.

Red and Green lights used to communicate when the lift is in

the correct position.

Designed to ensure the wheelchair user exits the vehicle safely.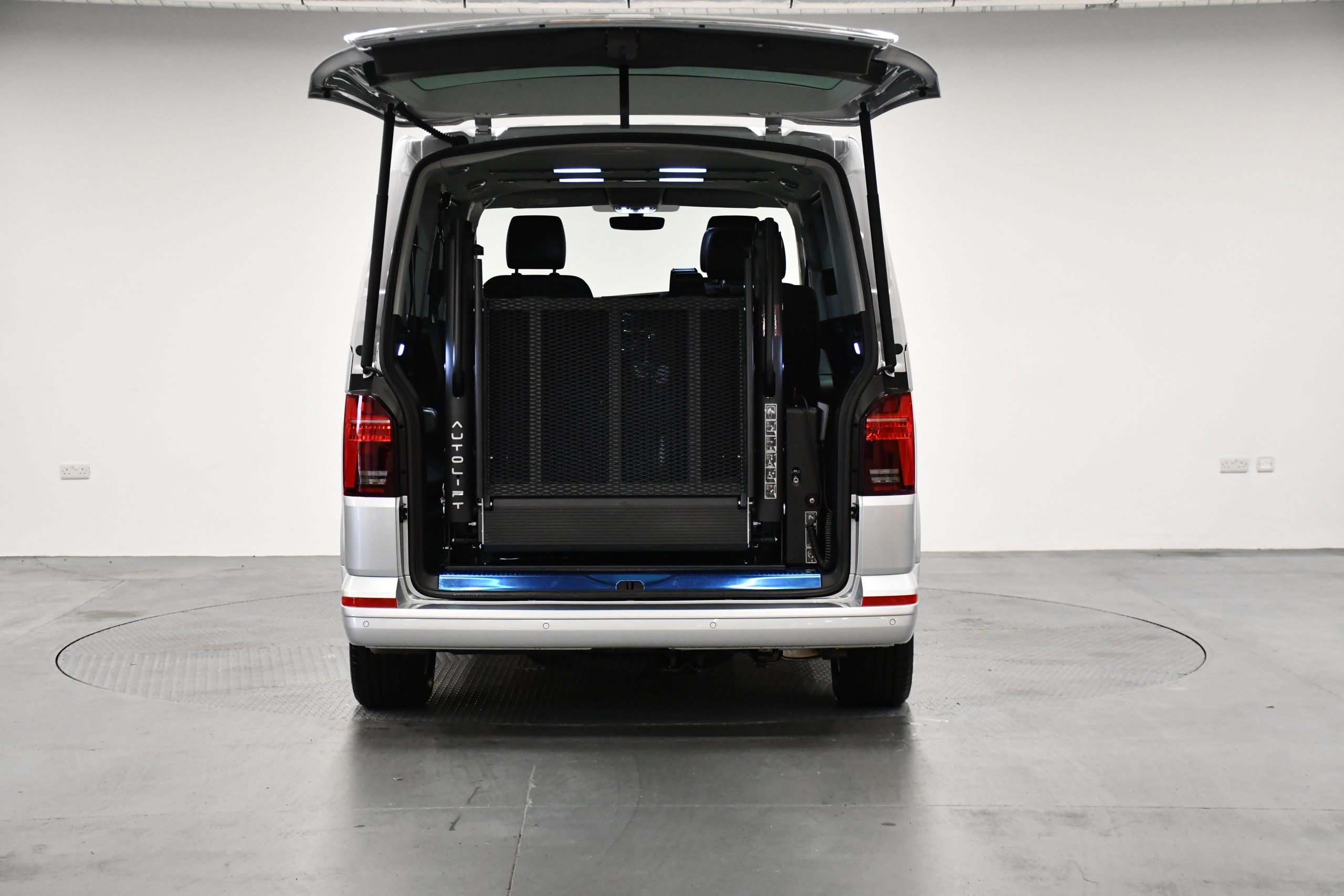 Maximum Rear Entry Head Height
Exclusively designed by TBC.

Provides industry-leading accessibility.

Provides an extra 75mm head clearance.
Seating options include WAV, Drive From Wheelchair, Internal Transfer and Up Front Passenger.

Rear and side lift access options available with capacity up to 200KG.

Providing each passenger with journey variety.
Flexible seating plans to suit your needs
Book your Home Demonstration
Book your no-obligation home demonstration and find out how a WAV could work for you below!